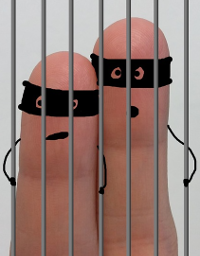 Know someone incarcerated that would like to make some new friends? We can help with that!
Simply
open your FREE Prison PenPal admin account
today. With your admin account, you can then enter any number of inmate penpal profiles. And,
even better
, until January 1, 2018, all Prison PenPal profiles are
Free Of Charge
! That's a savings between $6.95 and $9.95 per month to you - each and every month! Don't hesitate - take advantage of this freebie while you can!
Choose a Basic profile for $6.95/month or upgrade to Featured for $9.95/month. Annual and semi-annual payments are accepted as well to save you more money! Featured listings get rotated on the Prison PenPals homepage, a dedicated 'Featured' page AND on the general Penpal Listings page! Only a limited number of Featured slots are available! Don't wait to upgrade if a slot becomes available!